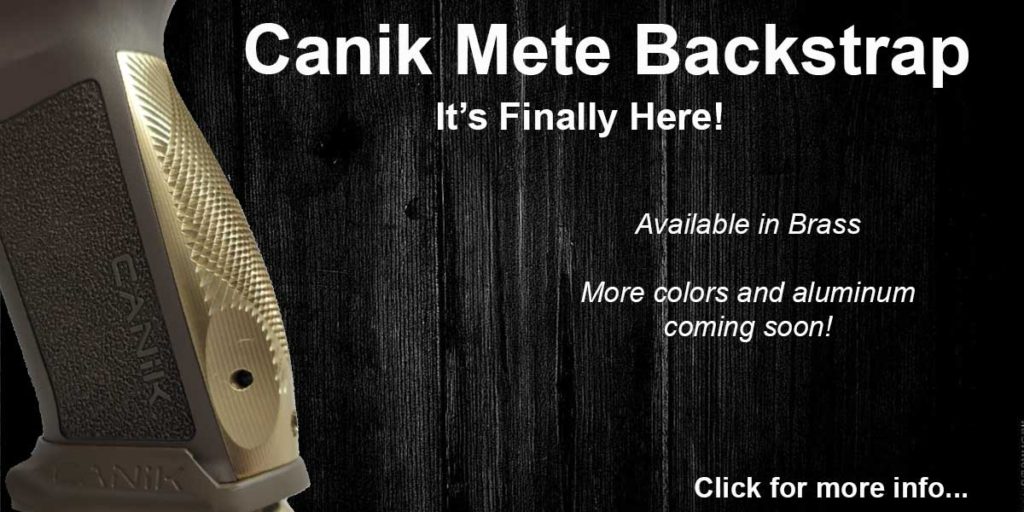 Just released! Canik Mete backstrap in brass!
This brand new Canik backstrap features a new grip pattern and adds approximately 3.8 ounces of weight to the firearm, calming the gun down and lowering the center of gravity.
More colors coming soon including brass in tungsten, black and FDE. Aluminum parts and colors are due out in the coming weeks as well.
Find it in our store at https://taylorfreelancestore.com/canik-mete-backstrap-brass/