The latest issue of the USPSA magazine features an article on the Walther PPQ Q5 pistol which contains both an article containing our PPQ basepads and a cover photo with our basepads in view.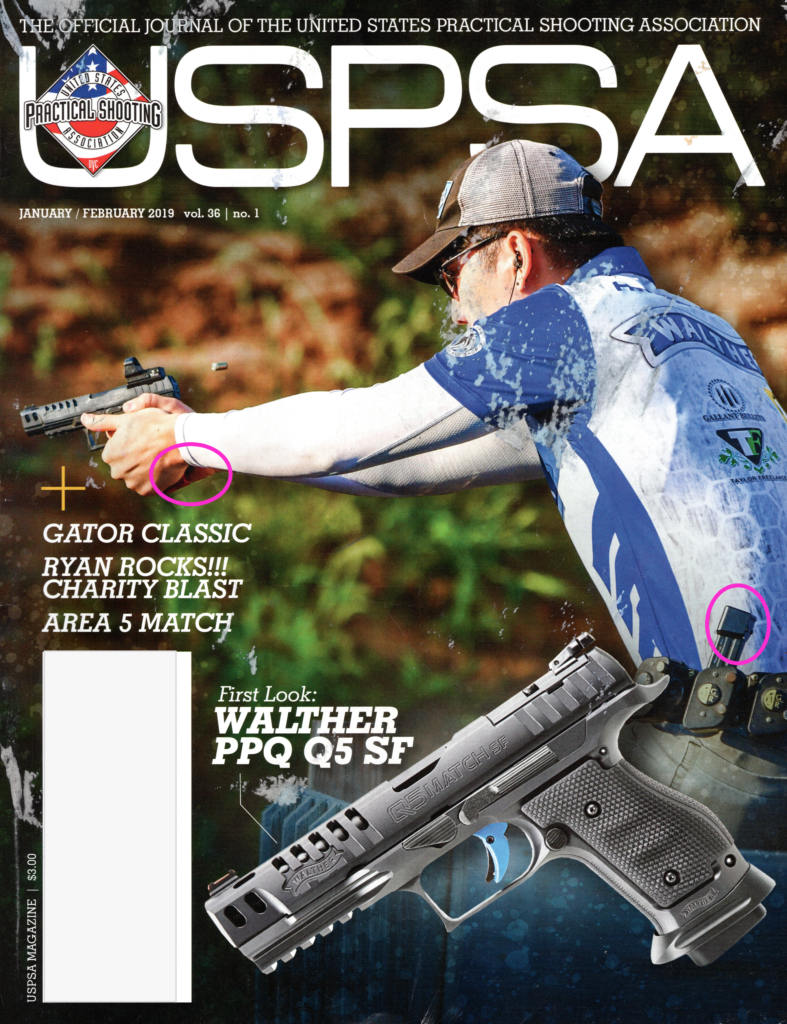 Hwansik Kim, featured on the cover, is a shooter we support and is using TF basepads on his competition gun. (We circled them in the picture!)
The article is also an interesting read as the article author competed with the gun for a year without cleaning or maintenance on his weapon or magazines.