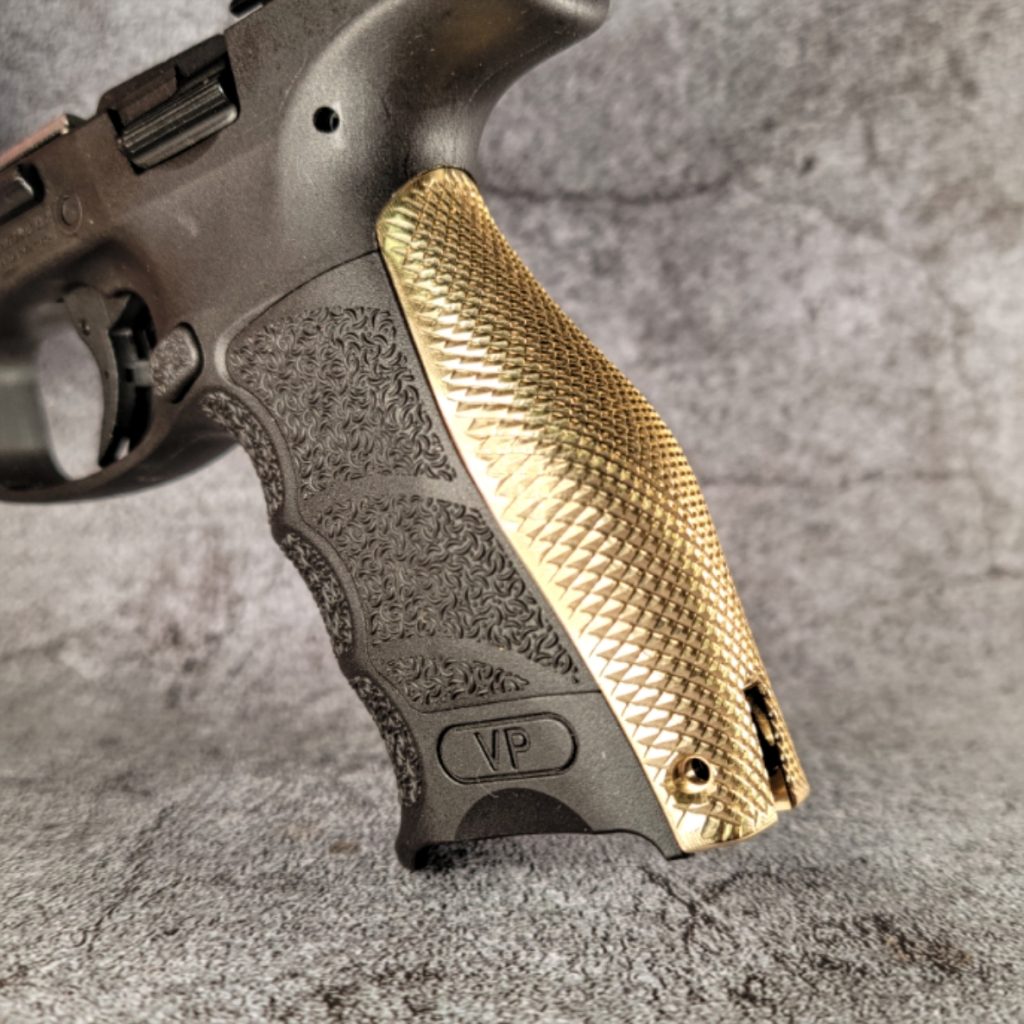 The effect of a brass backstrap on an HK VP9 hard to exaggerate. Practically everyone that picks one up looks at us and says something like "Oh yeah, that's better," without even really knowing why.
Like all polymer-frame pistols, the HK VP9 is top- and front-heavy. Adding a brass backstrap evens out the balance, making it handle more like an all-steel gun. Additionally, the heavier frame recoils slower, which tends to make the gun feel less "snappy" and thus more pleasant to shoot. And the "Death Grip" texture grabs your hand, while looking fantastic!
We heard HK had changed the transponder housing inside the grip, so we bought a new VP9L to make sure. Turns out newer VP9s have a different transponder cavity, AND the frame itself is ever-so-slightly longer, which causes various "issues." Thanks to the good design work of TF's Michael Fox, our backstrap works with both frames, and we're working on updating the magwell to do the same.
Currently available in Aluminum and Brass. Aluminum – black and Brass – black coming soon!